Top 10 Reasons Contractors Should Use Tape To Seal the Building Envelope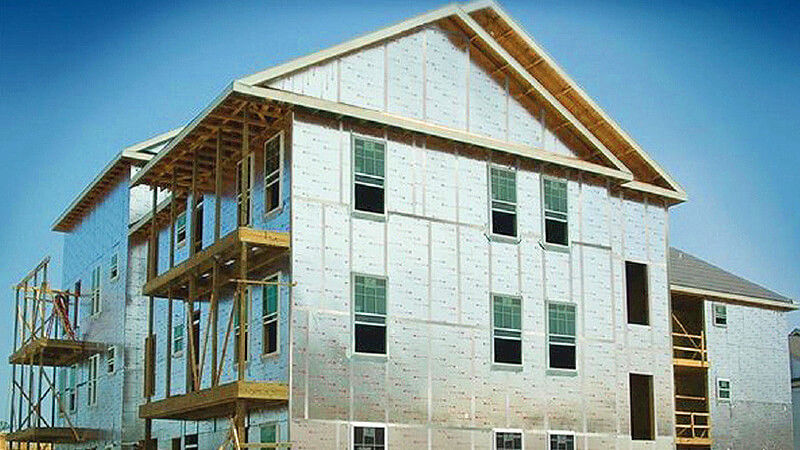 As customers demand more energy-efficient homes and building energy codes become stricter, more and more contractors are using tape to seal the building envelope. Today's newer and higher-performing adhesive tapes offer builders better choices and multiple advantages over conventional building materials. These tapes actually stick better over time, are more durable and are more weather resistant. Indeed, modern adhesive technology is much more sophisticated as a whole.
But don't just take our word for it.  Here are 10 more great reasons to seal the building envelope with tape.
No holes. Unlike nails or rivets, tape does not make holes. Less holes means less opportunity for air leakage.
Clean, easy application. Unlikes liquid and foam sealants, tape is not messy and it's easier to apply.
It's affordable. Using tape to seam is more affordable than spray foam or liquid adhesives.
Versatility.  Unlike other construction materials, tape has a unique ability to withstand extreme temperatures, harsh environments and to bond securely with a host of different substrates and materials
It's energy efficient. Using tape to seal the building envelope is standard operating procedure in Europe where passive house (a.k.a. Passivhaus) is the norm. Passive Haus results in ultra-low energy buildings that require little energy for space heating or cooling. In fact, tape experts cite Europe as the best example of overall utilization of acrylic tapes in construction. "In Europe, they tape up everything when building or retrofitting to create an air-tight seal," says David Joyce, nationally known construction and tape expert, and owner of Synergy Companies Construction LLC. "Energy costs are much higher there, and it's a matter of necessity."
The Department of Energy recommends it. Direct quote from Building Energy Code Resource Guide: To limit air leakage, builders use tapes to seal the seams of a variety of membranes and buildings products, including housewrap, polyethylene, OSB, and plywood. Tapes are also used to seal duct seams, to seal leaks around penetrations through air barriers — for example, to seal around plumbing vents — and to seal sheet goods to a variety of materials, including concrete.
The Green Building Advisor is obsessed with tape. Check out these articles: Backyard Tape Test and Air Sealing Tapes and Gaskets.
Leaders in performance building, like Matt Rissinger, use it all of the time. Check out Tight House Construction and 4 Tips to Building an Efficient , for example.
And Hank Spies, who uses tape in metal roof sealing.  Quoted here:  The most effective approach is to seal all joints with butyl sealing tape…  It is more effective than caulk, and since the butyl does not cure, it tends to creep within joints to absorb the movement of the metal with changes in temperature. 
Twice as nice. More and more builders are using double-sided tape as a housewrap tape so they can overlap seams and ensure no water gets through.
Last, but not least, every contractor seems to genuinely love tape and they always have a favorite story.  We'd love to hear yours! Which tape are you using to seal your construction projects?