The International Energy Conservation Code® (IECC) is the model code setting the bar for energy efficiency in the U.S. But within the reams of regulations, what does it have to say about tape? Does it have any impact on those of us who opt to use tape for air sealing on the building's envelope? Or, is any direction offered for our tape strategy? Energy codes have big impacts on how homes are built and what goes into them. The major impact of codes, however, falls on the builders themselves, as it sets the rails for our decision making process.
As of March 2015, the 2009 IECC was the most widely adopted version of the model code across the U.S., with 22 states setting its prescriptions as a minimum. Though sealing the building's thermal envelope has been required by the energy code, in some form or another, for many years, these previous rules were vague and only mandated that areas of potential air leakage such as joints, or utility penetrations be sealed with a durable material like caulking, gasketing, or weather stripping.
The 2009 IECC offers an air-sealing checklist (Table N1102.4.2) for builders detailing 17 points for visual inspection. Builders also can opt to have a blower door test performed to meet IECC, during which, they need to achieve a leakage rate of less than or equal to 7 ACH at 50 Pascals.
The 2012 IECC, taking the next step in efficiency, requires that all new construction and additions be both visually inspected and pressure tested as mandatory requirements. It also sets a maximum infiltration rate. Nineteen states currently adhere to this code or its equivalent.
"The 2009 checklist was no longer sufficient; at the end of the day, a builder has to demonstrate they really are below that infiltration threshold," explains Vrushali V. Mendon, Engineer, Pacific Northwest National Laboratory. The 2012 IECC makes a blower door test mandatory, and requires air leakage rates of less than or equal to 5 ACH in Climate Cones 1 or 2, and less than or equal to 3 ACH in Climate Zone 3-8, at a test pressure of 50 Pascals. The code also notes that a "continuous air barrier shall be installed in the building envelope," that the "exterior thermal envelope contains a continuous air barrier," and that "breaks or joints in the air barrier shall be sealed."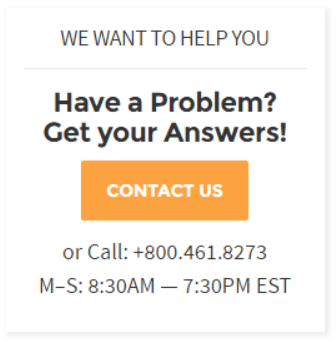 The latest version of IECC, IECC 2015, is most noted across the homebuilding world for provision RE188, establishing an "Energy Rating Index." This is, in essence, a HERS (Home Energy Rating System) Compliance Pathway, and introduces flexibility into the IECC process. RE188 allows compliance for homes that meet the mandatory code requirements and attain a specified HERS Indices of between 51 and 55 based on climate zone. The Residential 2015 IECC maintains its requirement for blower door testing, but now references two standards for the required blower door test, ASTM E 779 and ASTM E 1827. Through duct leakage tradeoffs (RE109) and air leakage tradeoffs (RE72), which allow the builder to create performance path tradeoffs, a more descriptive visual air leakage checklist is also included.
So what does all this have to do with tape strategy, and how you build? 
For those in jurisdictions presently adhering to 2009 requirements, be prepared for mandated blower door tests in the near future. Right now, a large coalition of major homebuilders are working to have IECC 2015 adopted, instead of the next code in sequence (IECC 2012), to better promote a performance, rather than just a prescriptive, approach to energy efficiency.
 Practice perfecting air sealing (DURABLE air sealing) now, and experiment with the best types and combinations of tapes and materials at joins, seams, and penetrations.
All this emphasis on air sealing in codes translates into better information for us. "As air tightness and infiltration become a more primary aspect of codes, I expect to see a lot more studies on tape use," says Mendon. A notable surge in types of tape on the U.S. market and research and experimentation with its effectiveness is occurring. New tapes that act as air barriers, but are vapor permeable, are also arriving on the building scene.
"The code itself doesn't really tell you exactly how to achieve the tightness goals," notes Mendon. A variety of methods – drywall, spray foam, housewrap and tape – can all get you to your target. Tape has its advantages as a strategy: it is fast, easy, and can be an affordable approach, according to Mendon. Practice makes perfect. As new tape technology hits the market, it carries with it the promise of a fast and durable solution to the raising performance bar for home envelopes.