PRODUCT
Splicing Tape
Meeting the unique needs of the manufacturing process.
As a global leader in the splicing tape market, we understand the unique needs of the manufacturing process. We know that every splicing failure means significant losses in efficiency and overall cost. Which is why we've spent 40 years working alongside corrugated box plants, paper mills and paper converters to create one of the most comprehensive lines of splicing tapes available today including high performance double coated, repulpable, and flatback tapes.
For more information about adhesive tape, you can read more in The Complete Technical Guide to Adhesive Tape.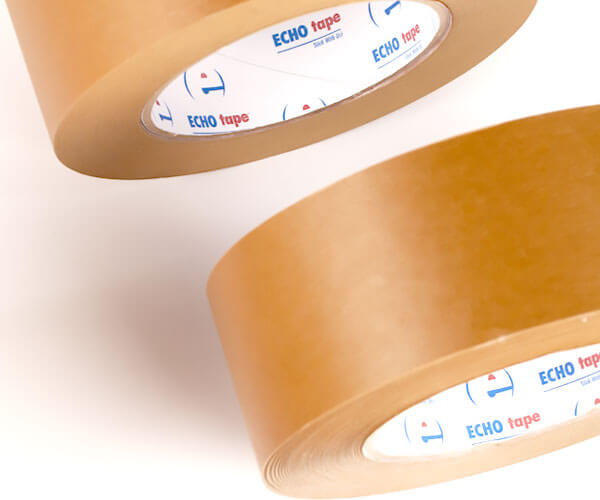 So why get your tape from us?
For over 40 years, ECHOtape has worked alongside customers to find the right tape for specific application needs. Watch this video to learn more.