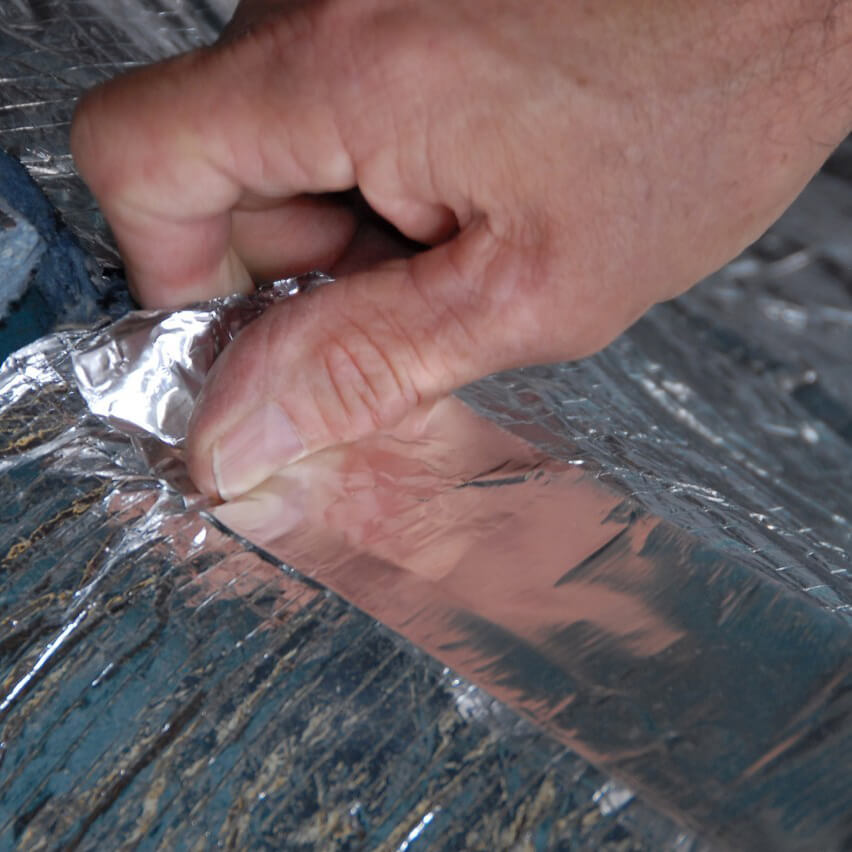 Combine the versatility of aluminum and the weather-resistant sealing power of pressure sensitive adhesive and you have an extremely versatile product. So much, in fact, that aluminum foil tape is used in the aerospace industry, thanks to its moisture and chemical resistance, thermal conductivity, flame resistance, heat and light reflectance, and weatherability. However, not all foil tapes are created equal, especially when it comes to performing in varied conditions.  
Here are the five reasons ECHOtape's aluminum foil tape may just be the right tool for the task at hand.
1. UL 723 rated and meets International Building Code standards
UL 723 is a test to measure the surface burning properties of building materials. In particular it looks at the rate of flame spread and the density of smoke developed. In order to meet the International Building Code's definition of fire-resistant, a composite material must have a flame spread rating no greater than 50. ECHOTape's All Purpose Aluminum Foil Tape has a flame spread rating of 0 and smoked developed rating of 0. This is worth noting because not all cloth-backed duct tapes or foil tapes are UL 723 rated.