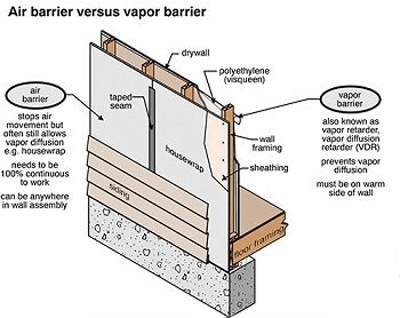 Air barriers are an extremely important component of high-performance buildings. For the most part, these systems are non-maintainable, which means that repairs can only be made by removing the exterior cladding. Sure, older buildings can be retrofitted to improve air sealing, but the truth is: You only get one chance to get it right.
The same cannot be said about vapor barriers. Although the two are often confused, each has a very different function to perform in the building assembly. Understanding the core differences are paramount to building the high performing homes of the future.
What Is An Air Barrier?