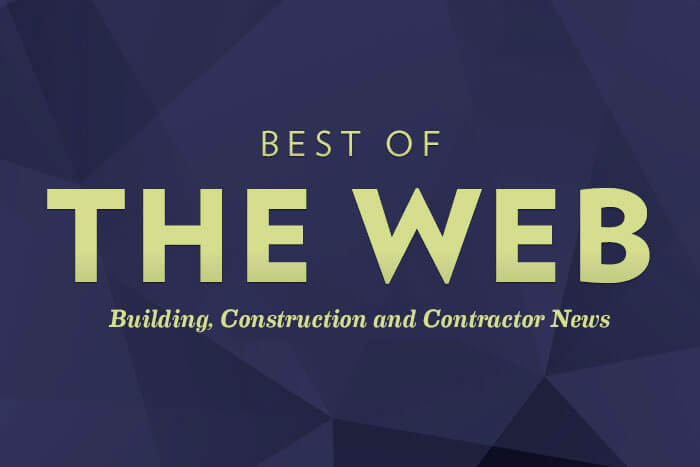 No matter where you live in the US or Canada, it's almost always building season. Which means that building pros just don't have the time to cull the web for ideas, info, code updates, and inspiration. Which is why we did the work for you. Here are 50 of the best influencers, podcasts, online links and resources for contractors, builders, stucco professionals and more.
Start Here: Top Online Resources for High-Performance Building Pros
Stucco Specifics
Construction Trends
Construction Dive.

The site is a treasure chest of valuable info, but the CD Daily Newsletter is one of our favorite morning reads. It delivers a bird's eye view of the construction industry in 60 seconds or less.

The Construction Specifier

is the official magazine of the Construction Specifications Institute (CSI), the only peer-reviewed U.S. publication targeted to those construction profs who select, recommend and influence buying decisions.

"Buildings of the Future: It's Time to Rethink the Bottom Line" addresses the evolution of the construction industry, and how ROI is, or will be, calculated. FYI: We're including this link for the downloadable white paper on the subject at the end of the blog. You are going to have to give up your email address to read it, but it's worth it.

How do we in the construction industry balance the challenges of achieving building performance while balancing other variables including budget, project milestones, and an extensive project team? The

Living Building Challenge at Georgia Tech

is working to answer that. A must read.

It takes great teams to build great projects. That's the impetus behind

Building Design + Construction Network

and it's the only resource we've found that unified the architect, engineer, contractor audience with the owner/developer. Great content.
Building Codes & Practices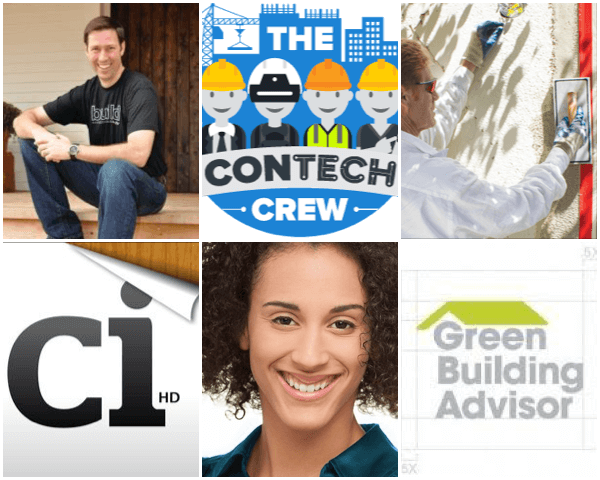 Resilient & Sustainable Design
Curious about resilient design? Start here: The

Resilient Design Institute

. It's ground zero for

practical solutions that can be employed by communities, businesses, and individuals to adapt and thrive amid the accelerating social, ecological, and climatological change being experienced today.

We talk a lot about building resilience on the blog, a subject that's obviously moved to the forefront of daily conversation. This article from

Building Design and Construction

talks about relocation efforts after major disasters, where this has already happened and the hurdles that Homeowners have to deal with.

US Climate Resilience Toolkit.

This is probably one of the best "one-stop shop" resources for resilient design and supporting documentation for issues related to climate change. A great resource for architects and builders to use and share with clients and developers.

National Institute of Building Sciences

has a whole section of their website dedicated to

Building Resilience Resources.

Although specifically targeted at addressing typhoons and earthquakes, the information within The United Nations Economic and Social Commission for Asia and Pacific's

Resilient Construction and Design Guide

can easily be applied for buildings on the east coast, which are prone to some seismic and hurricane hazards.

The World Bank's Sustainable Cities blog presents a fascinating look at resiliency on a global scale.

Start here.

Whole Building Design

. This free resource is a gateway to up-to-date information on integrated 'whole building'high-performance design techniques and technologies.
Green Building
Metal Building
Listen Up! 5 Great Podcasts
Building Performance Podcast.

Hosted by Corbett Lunsford of the Building Performance Workshop, this interview series draws on the experience and ideas of high-performance building pros around the world. Think engineers, policymakers, contractors, diagnosticians, architects, and building managers, among others.

ConTechCrew. If you haven't had a chance to listen to this show yet, check it out! Rob McKinney (@conappguru), James Benham (@JamesMBenham), Josh Bone, and Jeff Sample discuss the latest construction news and are typically joined by a heavy hitter in the construction tech world.
Constructrr. Construction manager and consultant Brittanie Campbell-Turner (@Brittanie_ct) launched this podcast last year to examine the evolving nature of construction. She often highlights individuals who are finding new ways to make the industry more efficient and collaborative.
Protractor Podcast. Do you ever wish you could talk to other successful contractors who are in the trenches just like you? Or even just listen to them as they share the stories, failures, and secrets they have learned over the years? Well… that's the Protractor Podcast in a nutshell, delivering the latest Inspiration, Motivation, and Education to grow your business with purpose.
Contracting Coachcast. The Contracting Coachcast is a daily 15-minute podcast hosted by Tony Booth (@anthonybooth). With over 170 episodes under its belt, this podcast has covered a large array of topics, including budgets, recruiting, leadership, and more. This is an especially helpful resource for construction startups and regional construction business owners.