COMPANY
Why ECHOtape?
Making Sure You Have the Right Tape
So You Can Do Your Job Better
You probably don't give your tape a second thought in your day to day business life. But the wrong tape can grind your entire process to a screeching halt. Materials change. Processes change. And if your tape isn't designed to work specifically for your application, it could cripple your entire business.
That's why we do what we do.
We're passionate about tape. More specifically, about helping customers just like you choose the right tape for the right job so you can get done what you need to do.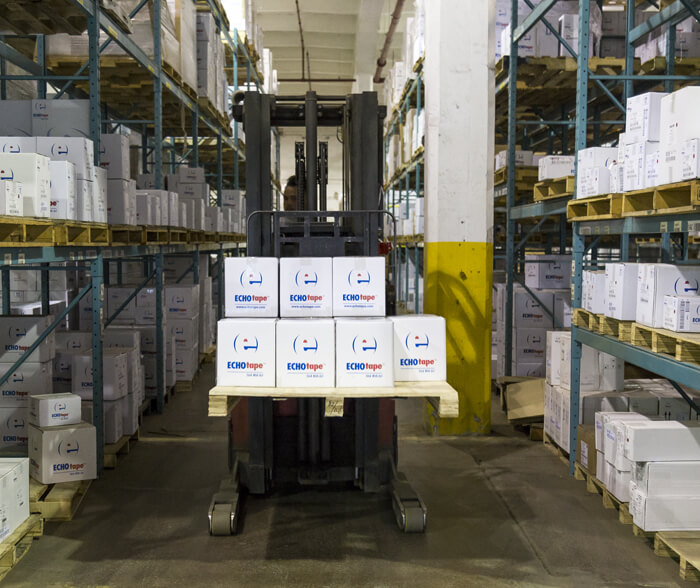 We've Been Obsessed With Tape For Over 40 Years (which means we really know our stuff.)
Tape always has to stick to something. As materials changed over the past decade in virtually every industry from manufacturing to construction, so have our customers' tape needs. Since 1973, our team of technical experts has worked with companies like yours in a variety of markets to find the exact pressure sensitive adhesive tape solutions you need. From the everyday to extremely technical applications, our customers know that we're here to find them the right solution so they can keep their production, job sites, manufacturing or services running.
We stay on top of the latest innovations in global adhesive technology and manufacturing and bring that expertise into our product development process. We've seen every kind of application and problem there is to see with adhesive tape… which we then use to solve new challenges that our customers bring to us. Working through all of these applications has over the years led us to develop and sell hundreds of different kind of tapes and introduce new products… many of which have become best sellers in various industries and markets.
We bring the technical expertise and decades of experience to your tape so you don't have to.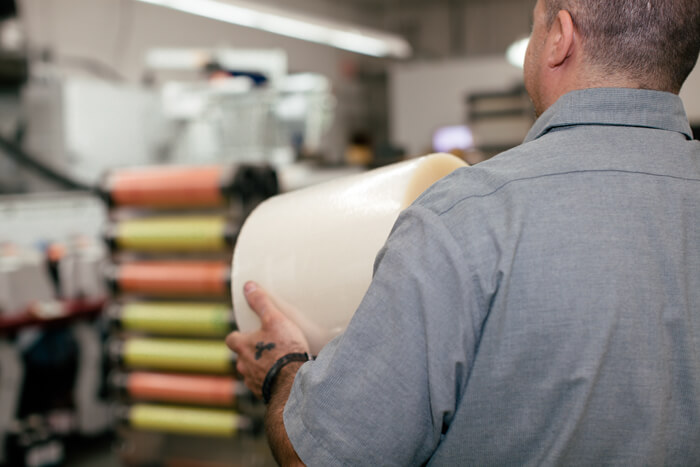 We Partner With You To Find The Right Solution
We work closely with our customers to make sure that we understand their exact needs… Whether we spend all night testing a new tape on their manufacturing floor or visit a construction site that is using our insulation tapes for seaming, we're here for you.
When we get eyes on your systems and processes first-hand, we're able to identify exactly what you need and recommend a product to solve your problem.
And when you have a unique application, we will work with you until you have the perfect product in your hands to make your business run smoothly.
Our customers are often looking for a unique version of our products to get the job done and our in-house operations allows us to custom convert our tape for your specific needs. Whether your tape requires specialty slitting, die cutting or something else , we have the capabilities to do the job.
Customers also turn to us to help find and develop the right tape as an accessory to their product that they can sell through their own distribution channels. Private labeling through ECHOtape, instead of manufacturing the product in-house, allows you to work alongside a technical partner with years of expertise and knowledge to confidently select a product that you can trust will be reliable in the field. We'll also work with you to design your custom branding, whether it is custom printing or packaging that you need.
We're People Serving People
Every person in the company is committed to doing the best they can to create an amazing experience for our customers – from the President to the Receptionist and everyone in between. We know that business comes down to people serving people and that shows in every single thing we do.
Over the years, our team has gone to great lengths to service customers – whether it is coming in on a weekend to send out one box of tape so a production line does not go down or bringing a case to an airport to get it on a flight so the box arrives on time.
Going above and beyond is not just something we do – it's something we strive for.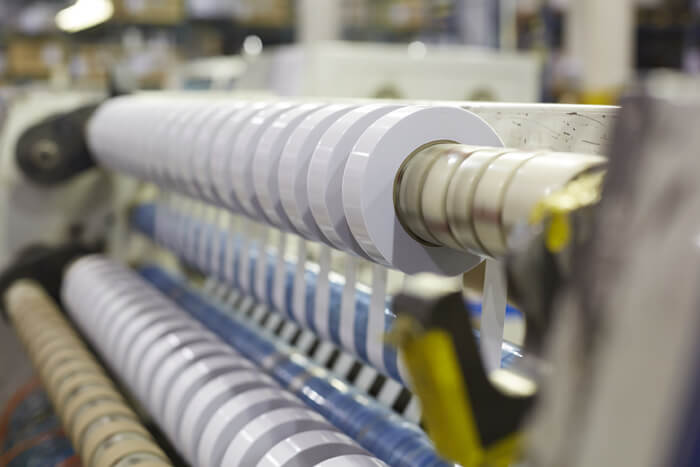 We're Also People Helping Others
As a family-owned and operated company, we work every day to treat our customers, employees and community as we'd like to be treated.
Part of our tradition is to give back to our community through fundraising, donations, and volunteer initiatives. A few events we're proud to share:
Holiday giving: Each year, we choose an organization to receive a donation. This year (2017), we're proud to support the Red Cross in the wake of the disaster relief they've provided this year.
Yearly "Shave to Save" event to support cancer research – our employees shave their heads and raise money for various cancer research organizations
Most of our employees are active volunteers with charities in our community, including Habitat for Humanity, Locks of Love, Ronald McDonald House, and many others.
We have always believed that giving back is important and that has been our philosophy from the beginning.
We're Here To Make Your Life Easier
At the end of the day, we know that you have a job to do and we want to make sure that we help in any way we can.
When you call us, we'll ask you about your process and your needs, and then we'll send you some samples to test out. We always want to make sure our tape works in your environment. And we work alongside you to make sure that is the case.
If you're ready to discover the difference the right tape can make in your process, Let's Talk Tape!
To find out how ECHOtape can help you find the exact tape you need for your specific application, Click Here to contact us today!